Urban-Software.com is currently working on a new feature to enable business hours support for Cacti. You will be able to see business hours highlighted on the Cacti charts. The new feature will be released as a plugin first named Cereus BusinessHours.

Cereus BusinessHours will allow users to define the start/end of normal business hours, exclude/include weekends and set special holidays.

The basis of the plugin will enable more features to be shown, like planned down-times, or times of known issues.

The plugin fully supports STACK, AREA and LINE graphs. Thumbnails also show the business hours for cacti area. Reports based on the rrd graphs as well as Realtime charts include this feature.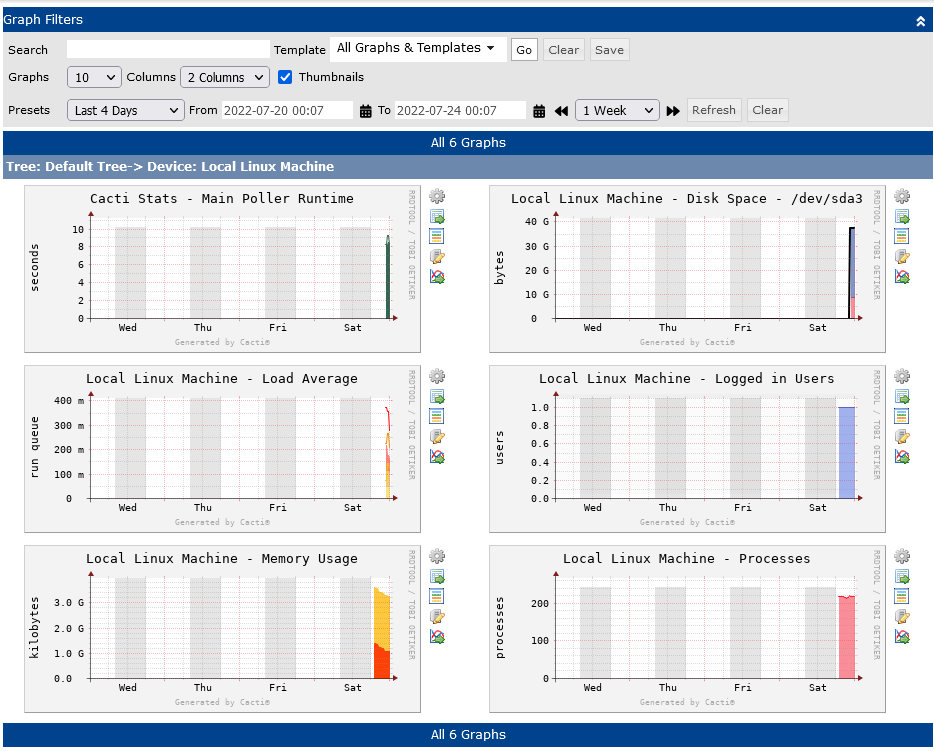 Contact us if you want to get more information and also like to see business hours support for Cacti !